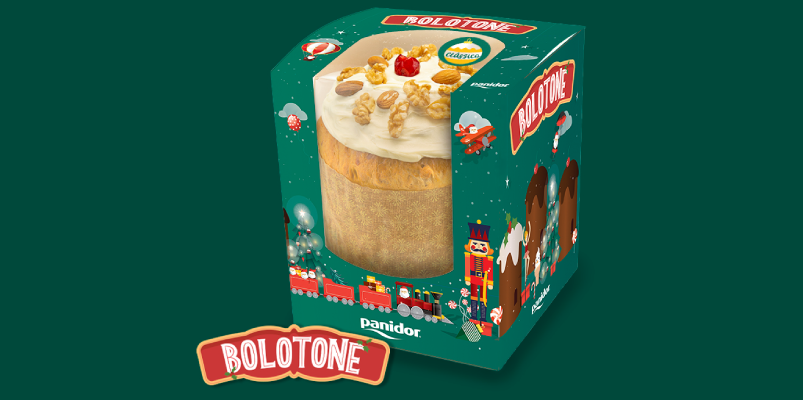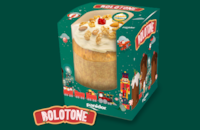 panidor launches bolotones
After the success of the Chocolate Christmas Cake (Bolo Rei de Chocolate), this year Panidor is launching two new Christmas cakes.
The Bolotone Classic and the Bolotone Chocolate are the perfect fusion between a cake and a panettone, that will give a new flavour to the Christmas table.
Two cakes that are perfect to share with the family, each with a yummy hazelnut or white chocolate topping, and of course... we can't forget the cherry on the cake!
NEW Bolotone Chocolate 650g
A delicious chocolate sponge with chocolate chips, hazelnuts, walnuts, almonds and sultanas that add crunch to this Christmas cake. Its yummy chocolate glaze will bring joy to the Christmas table.
NEW Bolotone Classic 650g
Walnut, almond and fruit are traditional Christmas flavours that Panidor has reinvented! Enclosed in soft sponge, it has created a different Christmas cake, in a format designed to be shared!
Read Grande Consumo's article on this subject: