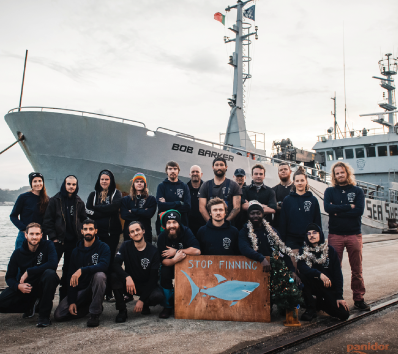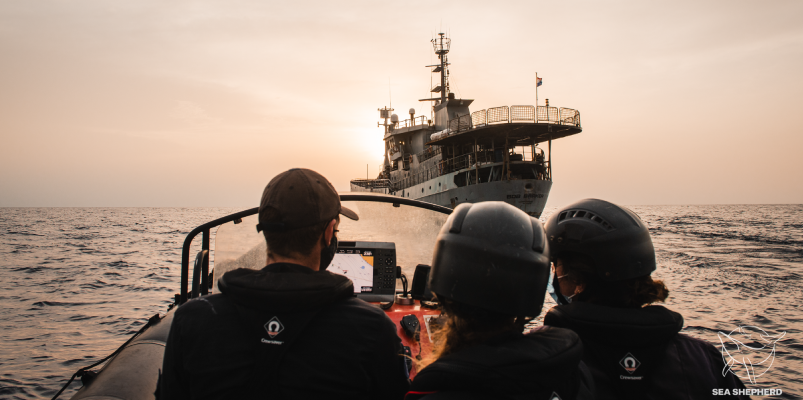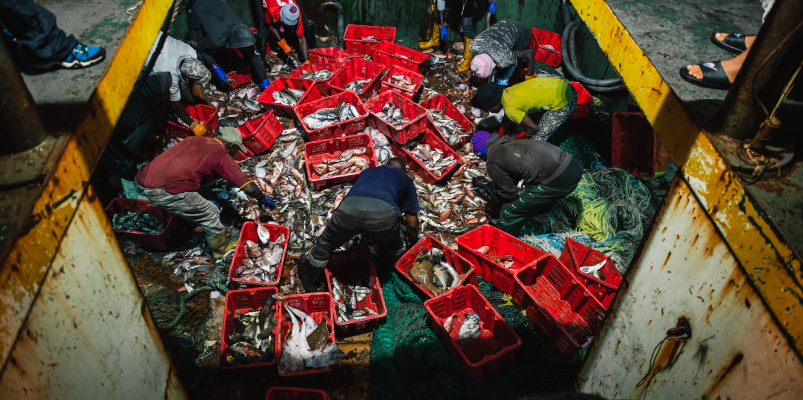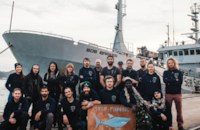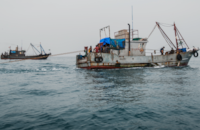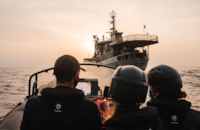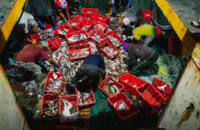 "A world where the Ocean is dead is a world without humans!" The oceans are the main element for climate regulation and the first source of oxygen on the planet. One in two breaths I take, I owe it to marine life." - Lamya Essemlali, Sea Shepherd Manager France
Following up on the "Bread for All" action initiated on World Bread Day 2021, Panidor made yet another donation of bread this month, this time to an NGO that fights for the protection of the oceans: Sea Shepherd.
Aware of the fundamental role of the oceans for ecosystems and for the survival of all, Sea Shepherd was founded by Paul Watson in 1977, a Canadian activist who co-founded Greenpeace and who ended up leaving it for finding its actions too "light" and with little impact.
Sea Shepherd exists today in several countries of the world, including Portugal, where it organizes actions that aim to show the harsh reality of what happens in our oceans. From campaigns at sea, to actions on land such as beach clean-ups, these "pirates" of the oceans, as the media like to call them, fight to preserve the oceans and also to open consciences and show the world what many choose not to see.
"After several years of success in the treacherous waters of Antarctica to protect the whales in its sanctuary, the Sea Shepherd vessel Bob Barker is now focused on protecting West African waters and ecosystems, in collaboration with authorities from several African countries, including Sierra Leone, Gambia, Liberia, Benin, Gabon and Sao Tome and Principe.
Bob Barker patrols with the Authorities to support their enforcement capacity and their fight against Illegal, Unregulated and Unreported (IUU) Fishing, from inspecting licensed vessels to verify and ensuring their compliance to arresting vessels that operate outside the Laws." Refers to Baptiste, Bob Barker Chief Officer at Sea Shepherd Global.
Sea Shepherd teams are mainly made up of volunteers, coming from all over the world and with training and skills in very diverse areas to respond to the needs of the various actions and campaigns. To be a volunteer it is not necessary to have any specific training, nor to be a professional with experience.
"Sea Shepherd volunteers have something professionals don't: Passion. I could not pay professionals to do what my volunteers do in the field, nor to take the risks they take." Says Paul Watson, founder of Sea Shepherd. "Joining a Sea Shepherd vessel is embarking on the movement to protect our ocean. This is under constant pressure from industrial activities and plays a vital role in the terrestrial ecosystem, its depletion is one of the greatest threats to the balance of ecosystems on Planet Earth, putting many species at risk of extinction and contributing to climate change." says Baptiste.
"Sea Shepherd ships are vegan! The vegan diet is one of the easiest ways to reduce impact on ecosystems. It is known that a well-fed team is a happy and hardworking team. Our chefs and cooks produce three generous and nutritious meals a day and bake bread in all weather conditions, which can be a challenge when the sea is rough! Having the opportunity to serve Panidor breads will be a big help to our kitchen team and will be greatly appreciated by the crew, we just wish we had room on board to store more! "Refers to Baptiste.
How to help this association?
"As an NGO we are only funded by generous donations, so any discount or way to save our limited budget is important, we also gladly accept donation of goods in various forms, whether it is a company that provides us with a service for free, a manufacturer that donates some equipment or like Panidor, a company that generously helps feed the crew of our mighty vessel. At Sea Shepherd we are always grateful for donations that help us achieve our goals at sea." says Baptiste.
If you want to help Sea Shepherd, you can see how in https://seashepherd.org/support-us/ (to Sea Shepherd Global), or at https://www.seashepherd.pt/pt/apoia-nos/ (Sea Shepherd Portugal).
You can also purchase items such as hoodies or t-shirts in the store, to help fund the missions of this NGO and thus help protect the oceans: https://linktr.ee/seashepherd.
Social Networks : @seashepherd | @seashepherdportugal